At PC Educare, we offer comprehensive career counseling and personalized mentoring services, along with our top-notch SAT, GMAT, GRE, TOEFL, and IELTS training programs in India. Our training cell in Gurugram is dedicated to guiding students towards successful futures, helping them align with their career aspirations and secure admissions into elite global Business Schools or pursue thriving careers abroad.
We understand that Indian students often excel in quantitative analysis but may face linguistic challenges. To address this, our experienced teachers and counselors have identified key problem areas in these exams and designed well-paced training modules with a deconstructive approach, empowering students with essential skills and confidence.
Global Business Schools highly value diversity and seek students with strong life skills, aptitude, and a passion for meaningful careers. At PC Educare, we play a vital role in preparing students to showcase their potential and suitability for admission through our comprehensive counseling and mentoring services.
Our holistic training approach not only focuses on subject knowledge but also emphasizes analytical abilities and problem-solving skills, making our students highly sought after by employers worldwide.
With PC Educare's dedicated guidance, students emerge from international education with not only a thorough understanding of their subjects but also a competitive edge to succeed in their careers. We take pride in empowering our students to excel in the global academic landscape and make a positive impact on their chosen professions.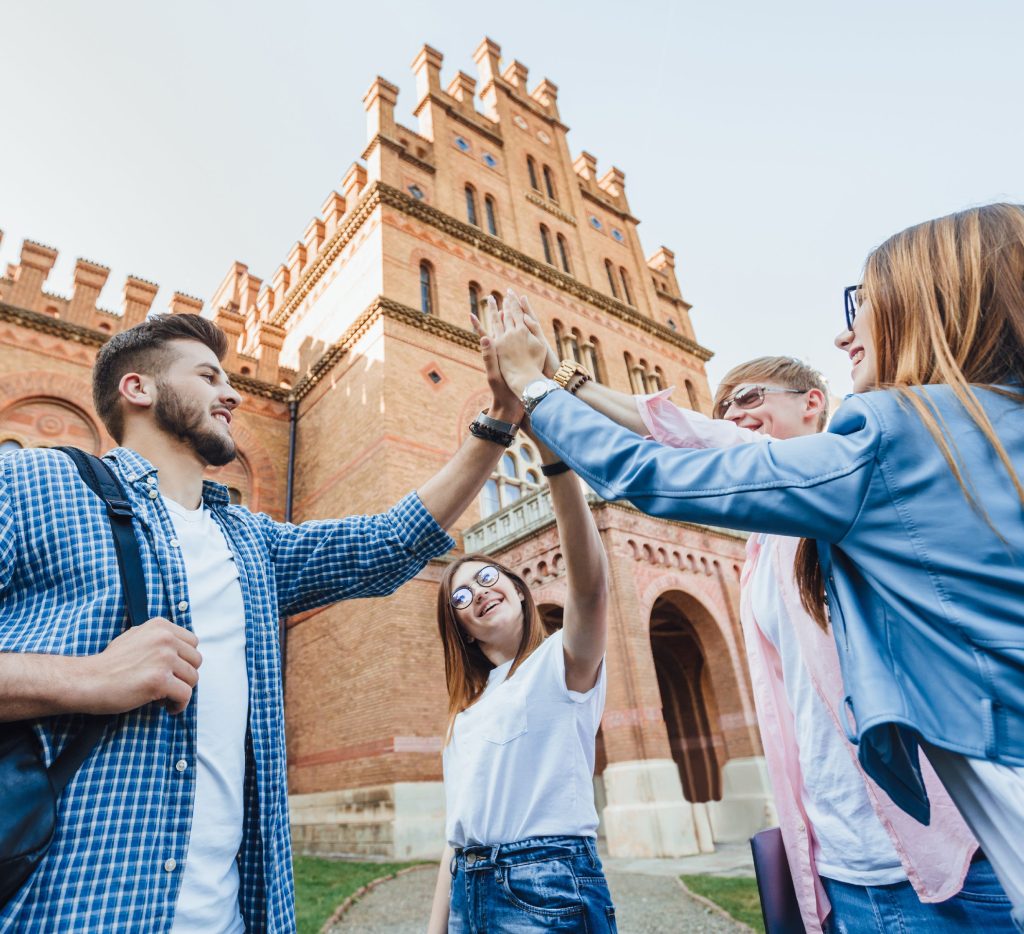 At PC Educare, we specialize in empowering individuals like you to reach their full potential and gain admission to prestigious global universities. With our comprehensive suite of services, including exceptional career counselling, personalized mentorship, expert coaching, and invaluable application guidance, we open the doors to your dream college.
Our mission is to guide you through every step of the college application process, ensuring that you present your best self to admission committees. From discovering your unique strengths and passions to crafting a compelling application package, our dedicated team of professionals will provide unwavering support and expertise.
At PC Educare, we understand that gaining acceptance into elite global universities requires a holistic approach. Our career counselling sessions are designed to help you identify your academic and professional goals, enabling us to tailor our guidance to your unique aspirations. Through personalized mentorship, we will assist you in honing your skills, enhancing your personal statement, and perfecting your resume.
Our experienced coaches will work closely with you, providing valuable insights and strategies to enhance your academic performance, standardized test scores, and extracurricular activities. We are committed to maximizing your potential and boosting your chances of securing a spot at your dream college.
Navigating the complex landscape of college applications can be overwhelming, but with PC Educare by your side, you can rest assured that you're in capable hands. Our application guidance services encompass every aspect, from selecting the right universities for your ambitions to crafting compelling essays and optimizing your portfolio. We will help you showcase your unique strengths and experiences in a way that captivates admissions officers.
Choose PC Educare to embark on a transformative journey towards your dream college. With our exceptional resources, unwavering support, and a proven track record of success, we are here to make your aspirations a reality. Together, we will unlock the doors to your future.
A student's test preparation is the most crucial factor that determines and defines his options to choose from for studying abroad. This is where our research and intensive test preparation program become of utmost importance, and prepare you overcome any surprises and unexpected hiccups along the way. It ensures that an applicant is well prepared for any eventuality while appearing for any tests.
Small batch sizes for focused teaching is the highlight of our classroom based trainings that ensures individual attention to all the students.
We also provide one-on-one tutoring for student looking for individualized instruction that can be completely customized.
We define a narrow syllabus band and guarantee covering the entire examination scope. The idea is for students to utilize their time only on the relevant course.




Personal guidance and attention is given to each and every student on issues like what is a good GRE score or GMAT score or an average GRE/GMAT score and other related queries

Our English Language Program, provides you with an intensive preparation for TOEFL and IELTS. The spoken English Training ensures that your overall personality development is in safe hands.

We adhere to the most rigorous instruction standards in the nation.

Our study material is comprehensive and exhaustive and ensures that the students are adequately prepared for the exams.

When our students find themselves stuck with particular question/s, they do not have to wait until their next class to get help. Personal assistance from the concerned faculty is always available.
Meet The Founder & Team Members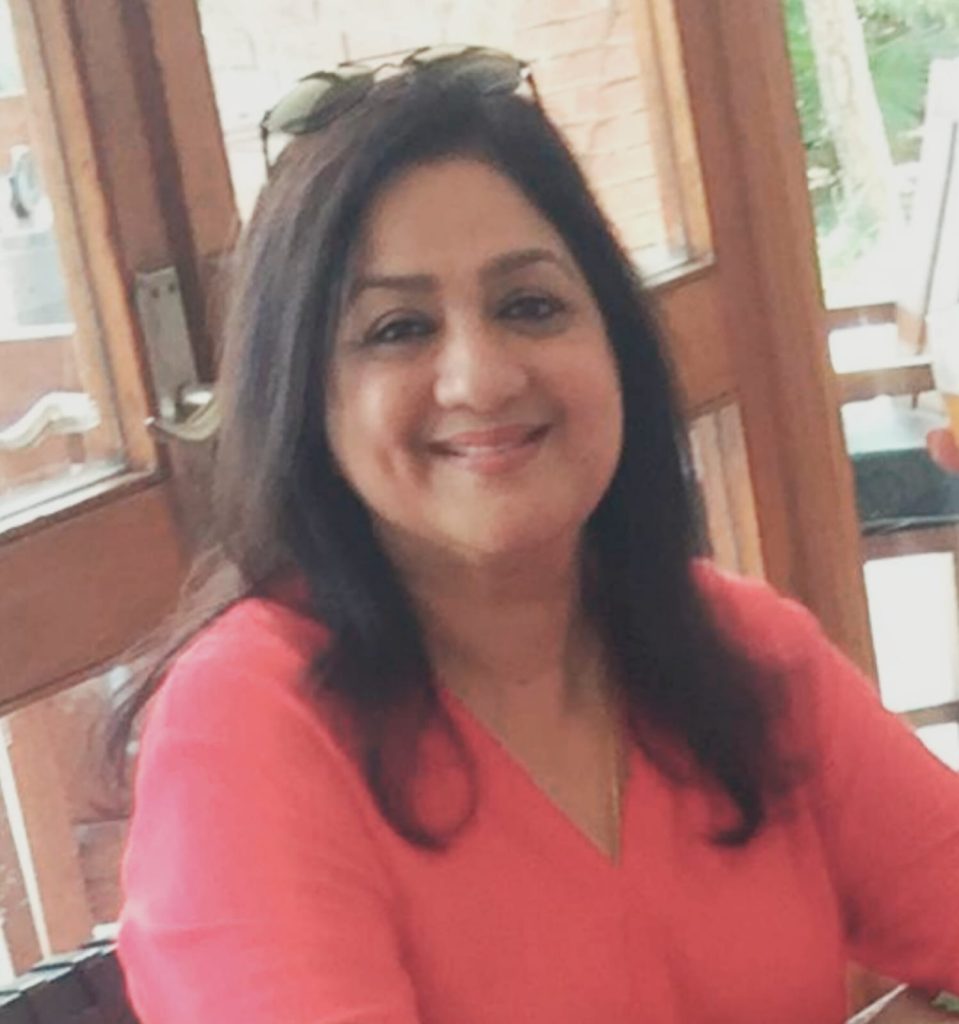 Abha Chhibber, an ingenious trailblazer, visionary creator, and esteemed master teacher, serves as the driving force behind the remarkable institution known as PC Educare. Her philosophy is rooted in empowering every child, equipping them with the tools and knowledge essential for thriving in the global arena. With a steadfast commitment to academic excellence, Abha Chhibber's mission extends beyond conventional education, encompassing the embrace of new cultures, the immersion in diverse backgrounds, and the cultivation of open-mindedness.
Supported by a team of exceptionally qualified teachers, PC Educare fosters a nurturing environment, where students are encouraged to explore their innate potential. This warm and inclusive setting serves as a catalyst for personal growth and development, enabling students to unlock their true capabilities.
Pranay Chhibber - Director of Operations
As the Director of Operations at PC Educare, Pranay has diligently overseen operational excellence and spearheaded strategic initiatives, playing a pivotal role in the company's triumphant trajectory over the past 3 years. His primary focus lies in ensuring that students, interests and strengths align harmoniously with their professional aspirations, while equipping them with the necessary skills and industry insights essential for excelling in international study programs.
Pranay Chhibber is a dynamic professional with a proven track record in digital marketing, strategy development, and brand solutions. With an unwavering commitment to driving business growth and harnessing the power of digital platforms, Pranay has showcased remarkable proficiency in crafting highly effective marketing strategies for both B2B and B2C enterprises.
Having held prominent positions at Audemars Piguet Network18, Scatter, Affle, and MACMILLAN PUBLISHERS INDIA LTD., Pranay has expertly led content strategy, sales, and business development endeavors, earning acclaim for his outstanding campaigns that have bolstered website traffic, implemented multimedia content strategies, and propelled business expansion. He holds an MBA in Luxury Brand Management from ESSEC Business School and a Bachelor'S degree in Communication, Journalism, and Related Programs from Amity University.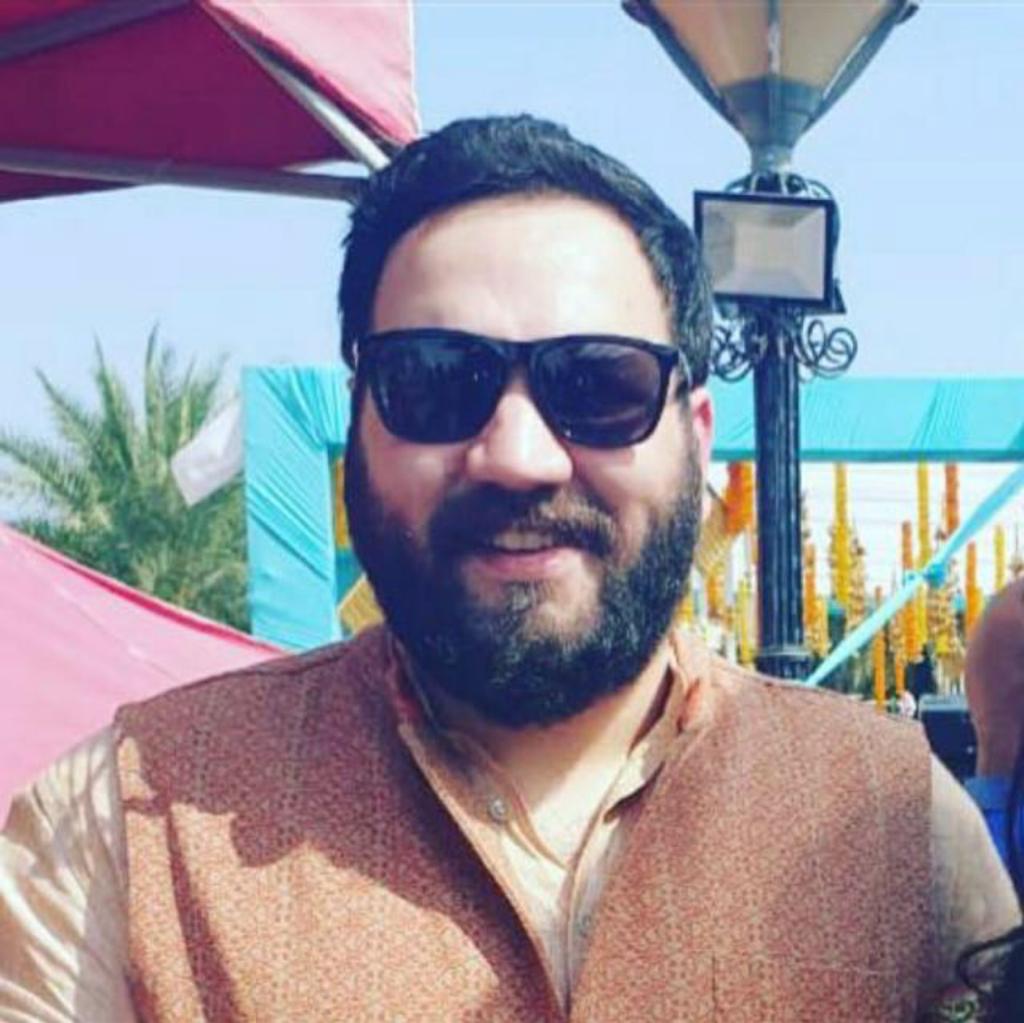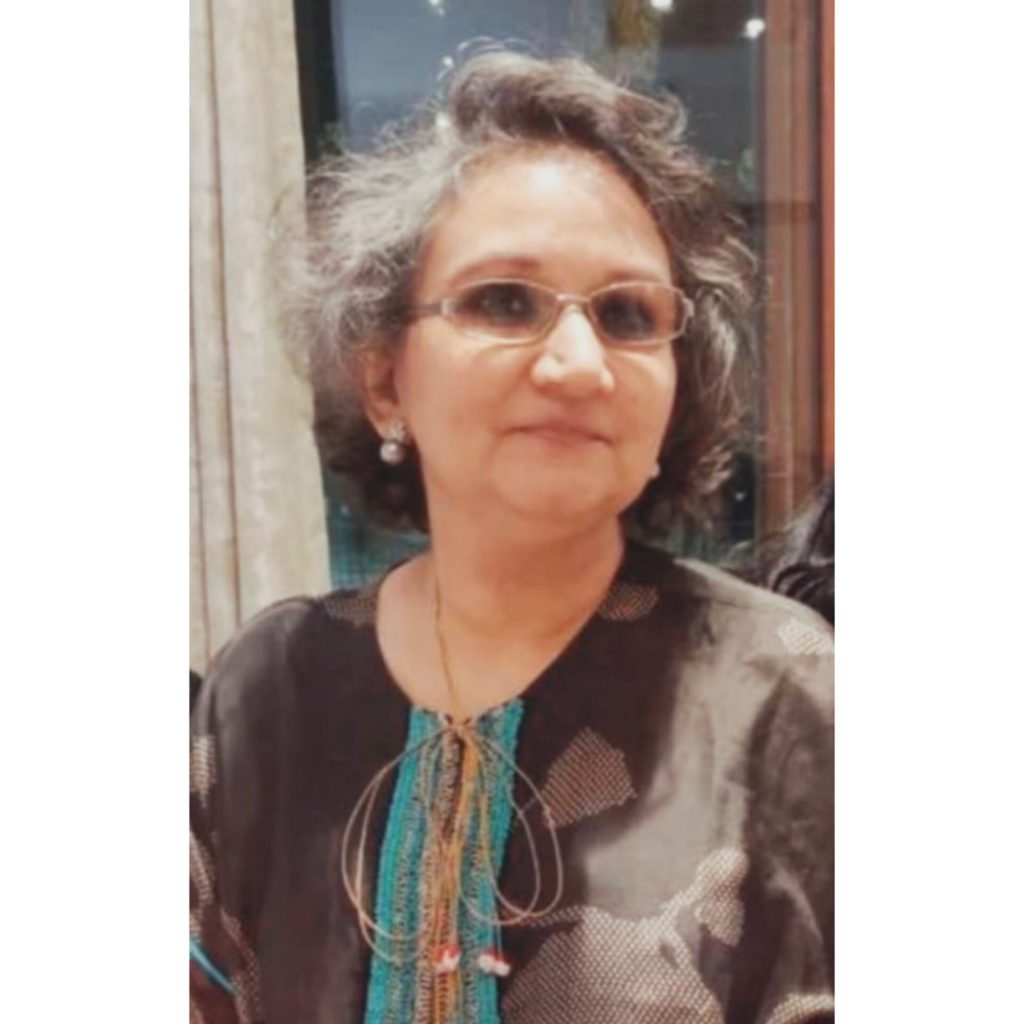 Vandana Lal - Sr. Verbal Faculty
Vandana Lal, an esteemed professional, holds the distinguished position of Head of the English Faculty. With a postgraduate degree in History and a background in Law, she embarked on a teaching career, specializing in providing English language instruction to students aspiring to pursue international competitive examinations for overseas studies.
With a remarkable tenure of 18 years in the field of education, Vandana Lal has garnered widespread recognition for her expertise and contributions. Her name resonates within academic circles, and her commitment to excellence in teaching is widely acknowledged.
Anusheel Khalsa - Quant Faculty
Anusheel Khalsa, an accomplished Electronics Engineer, boasts an extensive teaching background spanning over 27 illustrious years. Currently serving as a highly sought-after Freelance Trainer for renowned organizations in India, she possesses certifications enabling her to proficiently instruct students in both Verbal and Math disciplines for various Study Abroad Programs.
With the distinction of being a Dual Certified Trainer, Anusheel has been instrumental in guiding SAT/ACT/GMAT/GRE aspirants towards attaining their coveted scores for the past 19 years. Her pedagogical prowess extends beyond borders, as she has imparted knowledge to students of diverse aptitude levels across the globe. Notably, she has also provided mentorship to students with learning disabilities, enabling them to realize their aspirations of pursuing education abroad.
Fueling her zeal for teaching is a deep-rooted passion, constantly enriching her experiences and driving her commitment to educational excellence.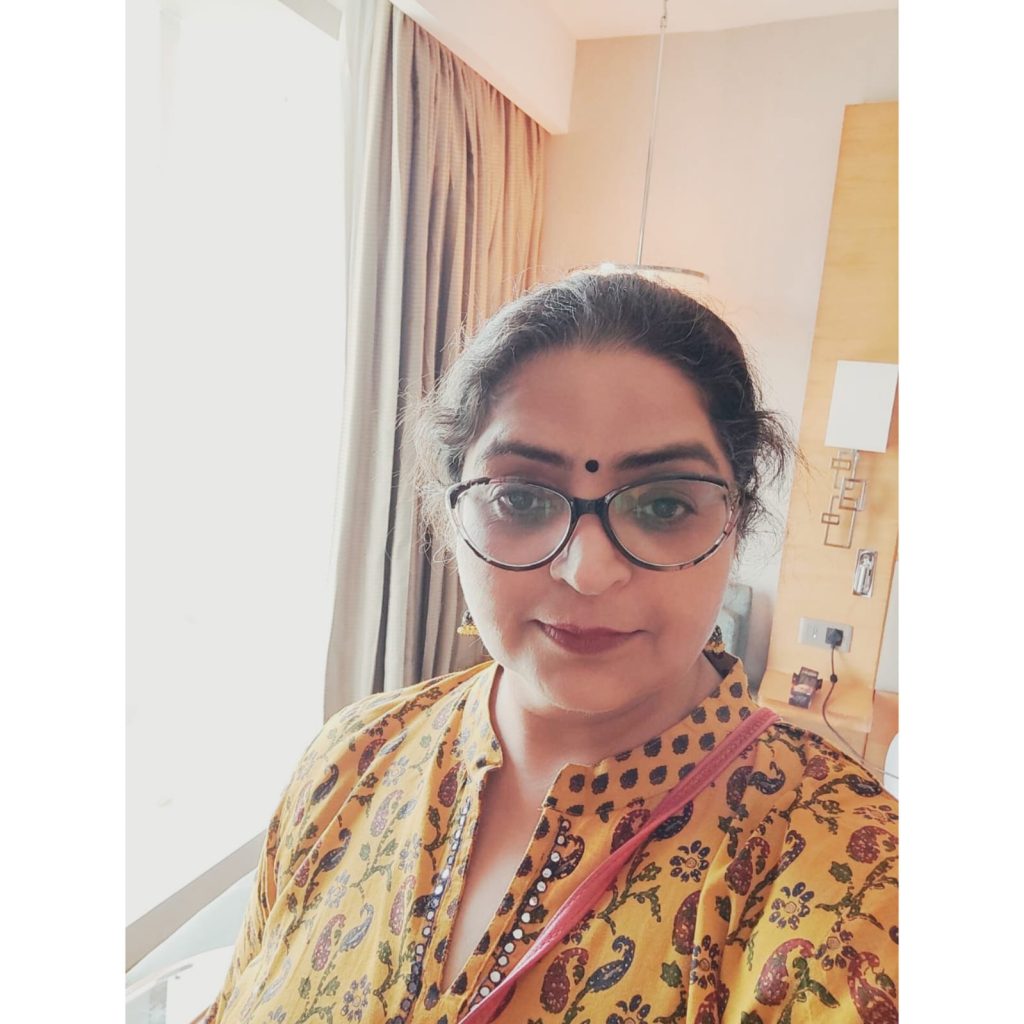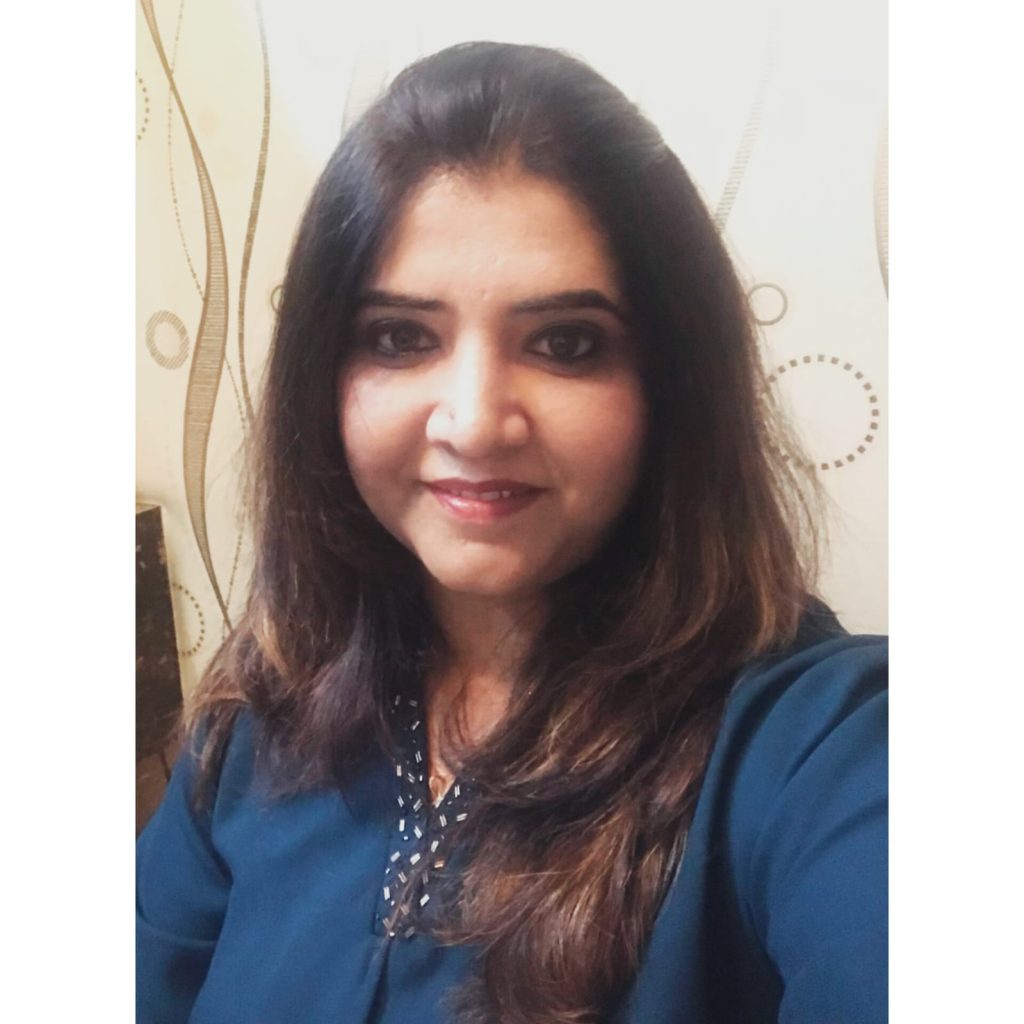 Shweta Chawla - Associate Counsellor
Shweta Chawla, a distinguished individual, holds a Post Graduate degree in Business Administration along with the notable achievement of an Honours Graduate in Sociology. With an impressive work experience of 26 years in the field of Education, she has established herself as a seasoned professional.
Her expertise extends to being a Certified IELTS trainer, a testament to her proficiency in teaching and guiding students through the intricacies of the English language proficiency exam. Shweta Chawla has been an invaluable asset to PC Educare, contributing her exceptional skills and knowledge to the organization for the past decade.
Abhishek Virmani- Quant Faculty
Abhishek Virmani, an esteemed Mathematics trainer at PC Educare, brings extensive knowledge and passion to the field. With a B.Tech. in Computer Science and certifications from The Princeton Review, Abhishek has a strong foundation in teaching mathematics at both undergraduate and graduate levels. Their teaching philosophy focuses on creating an engaging and interactive learning environment to foster critical thinking and deep understanding of mathematical concepts. Their research interests include Basic Mathematics and Adaptive Tests, leading to contributions in reputable journals and international conferences. Abhishek actively promotes study abroad experiences, developing programs that expose students to diverse mathematical contexts. As a dedicated mentor, Abhishek is committed to nurturing students mathematical abilities and helping them excel. Contact him for inquiries, teaching methodologies, or ongoing research projects to embark on an academic journey with excellence.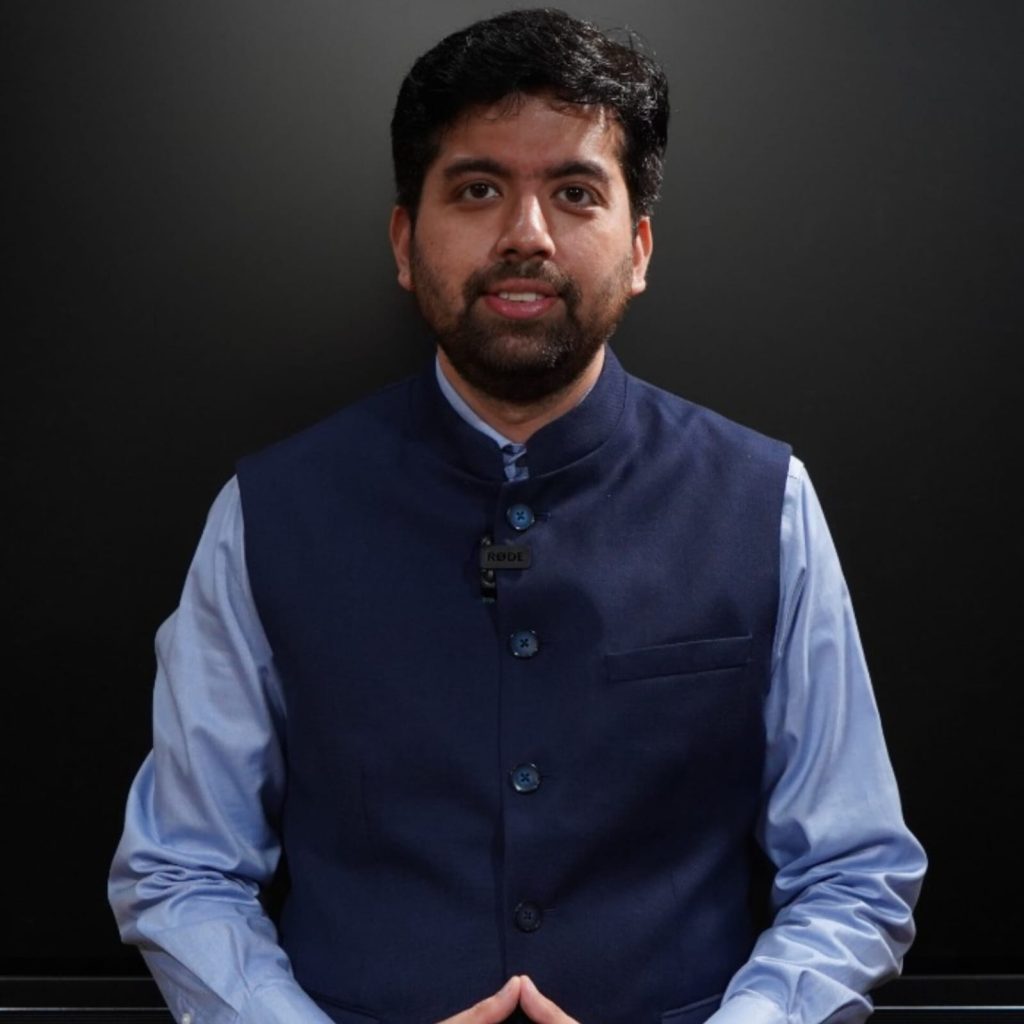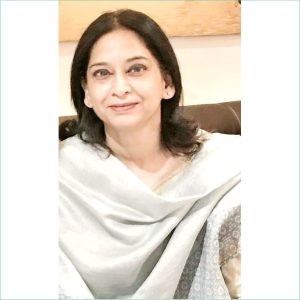 Vinita Oberoi, an esteemed graduate of St. Stephen's College and the Central Institute of Education at Delhi University, has had an illustrious career in education. Prior to her tenure in the English department at Sanskriti School in New Delhi, she garnered valuable teaching experience at renowned international schools overseas. Her dedication to excellence led to her selection for the prestigious Fulbright Teachers Excellence and Achievement program at the esteemed University of California in 2010.

Currently, Vinita Oberoi serves as an independent educational content writer for a range of esteemed publishing houses. Her expertise and vast knowledge in the field make her a sought-after professional in creating valuable educational materials. 
Anu Thukral - Coordinator
Anu Thukral is a Commerce Graduate and Post Graduate with 8 years of experience in Administration and Coordination. Currently, she serves as a dedicated coordinator at PC Educare, contributing significantly to the organization's development. With strong attention to detail and excellent communication skills, she excels in managing projects and fostering seamless teamwork. Anu's commitment to excellence and adaptability make her a valuable asset in achieving organizational objectives. Her proactive approach and resourcefulness help overcome challenges and drive success in a fast-paced environment.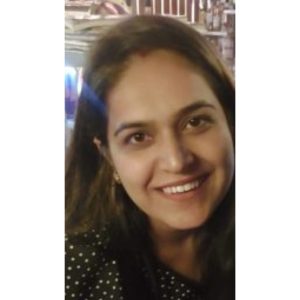 Hear From Some Of Our Students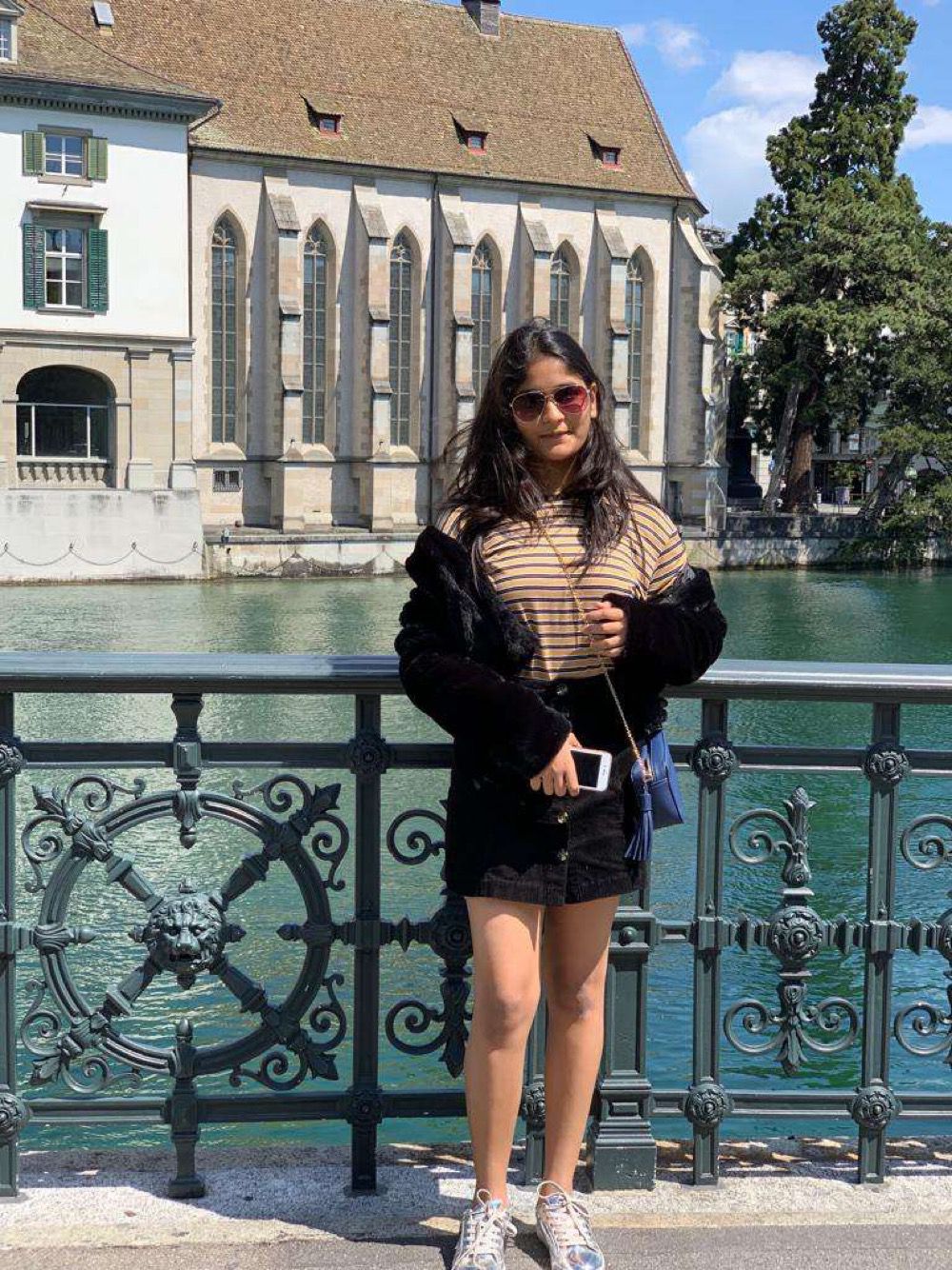 Ashmita Jain
My experience with PC Educare has been great. They treat you like their own child. Together they always came up with every sort of solution to any problem and has given immense love and support. They handle a lot of kids but I never felt the divided attention. Everyone gave their personal best to me. I could really gave my best in essays because of Pranay sir. And I could really use all the advices he gave me. Abha ma'am and Ranjit sir always guided me the best. Especially Abha ma'am, she's like a mother to everyone. I learnt a lot from the classes with Shweta Ma'am. All her tips were really helpful. From weekly conference calls to sessions at the center, it is truly a rememberable journey!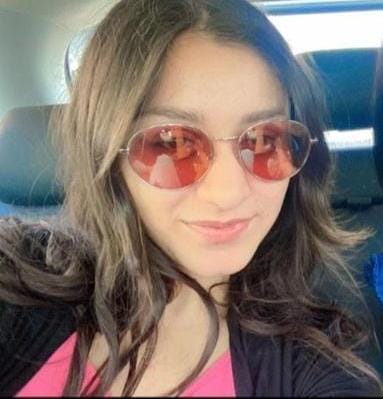 Saanvi Gupta
A must recommend place for students who are clueless about their future planning. They guide you through the end. Although there was a little fight for time, it was worth it when my essays came out beautifully am confident about my major because of the research I did due to Pranay sir. I liked the SAT sessions with Shweta ma'am and essay sessions with Pranay sir. Abha ma'am was really sweet and although I had a few arguments with Ranjeet sir over zoom, his research was good. Pc Educare was a fine experience overall.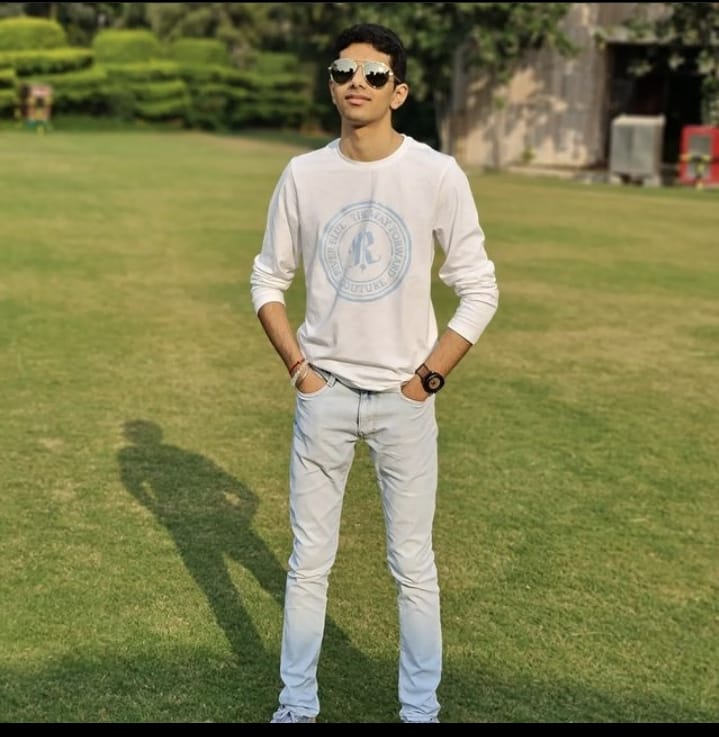 Dhruv Sehgal
I started my journey with PC Educare when 12th grade started, which might be considered a bit late by some, but it was enough time for me to get everything in order. Applying abroad is often confusing, since our education system is not built for it, but the team is willing to guide you step- by-step. The team definitely encourages students to push themselves and aim higher, but o not put unnecessary pressure on them. Even after applying, they review the emails sent to students by colleges and clarify exactly what the colleges are asking for at the moment. I idn't have to worry about missing anything out in my applications.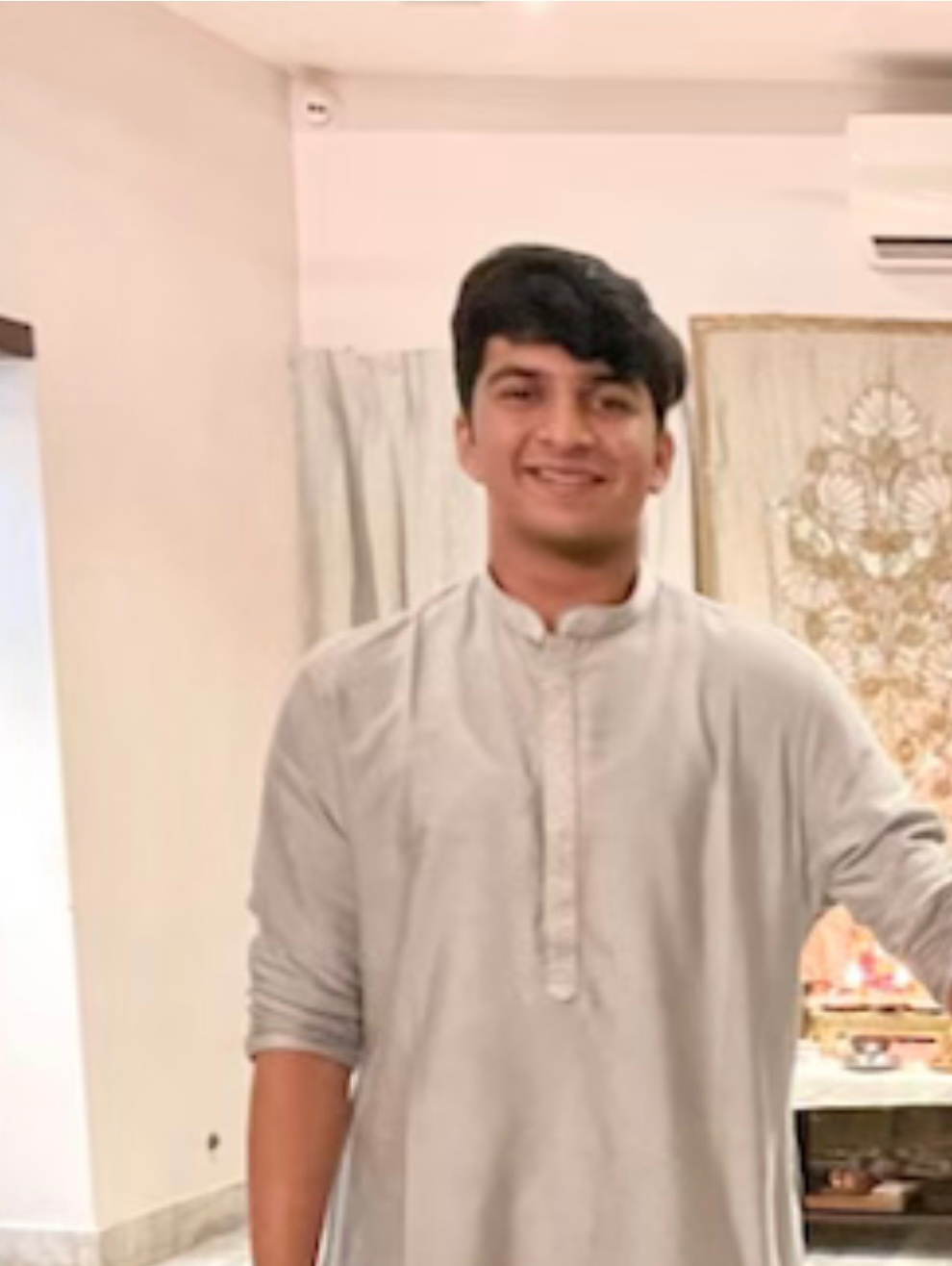 Rachit Agarwal
PC Educare has been an enormous help to me as I get ready for my path to college. They guided me in the right direction and assisted me with my SAT and IELTS preparation. My understanding of all the concepts was greatly aided by the teachers' excellent method of explanation. And my overall interactions with them have been wonderful. Additionally, I received a lot of assistance with my applications. My application's co-curricular activities and academics were perfectly balanced, and the application process was thoroughly explained to me.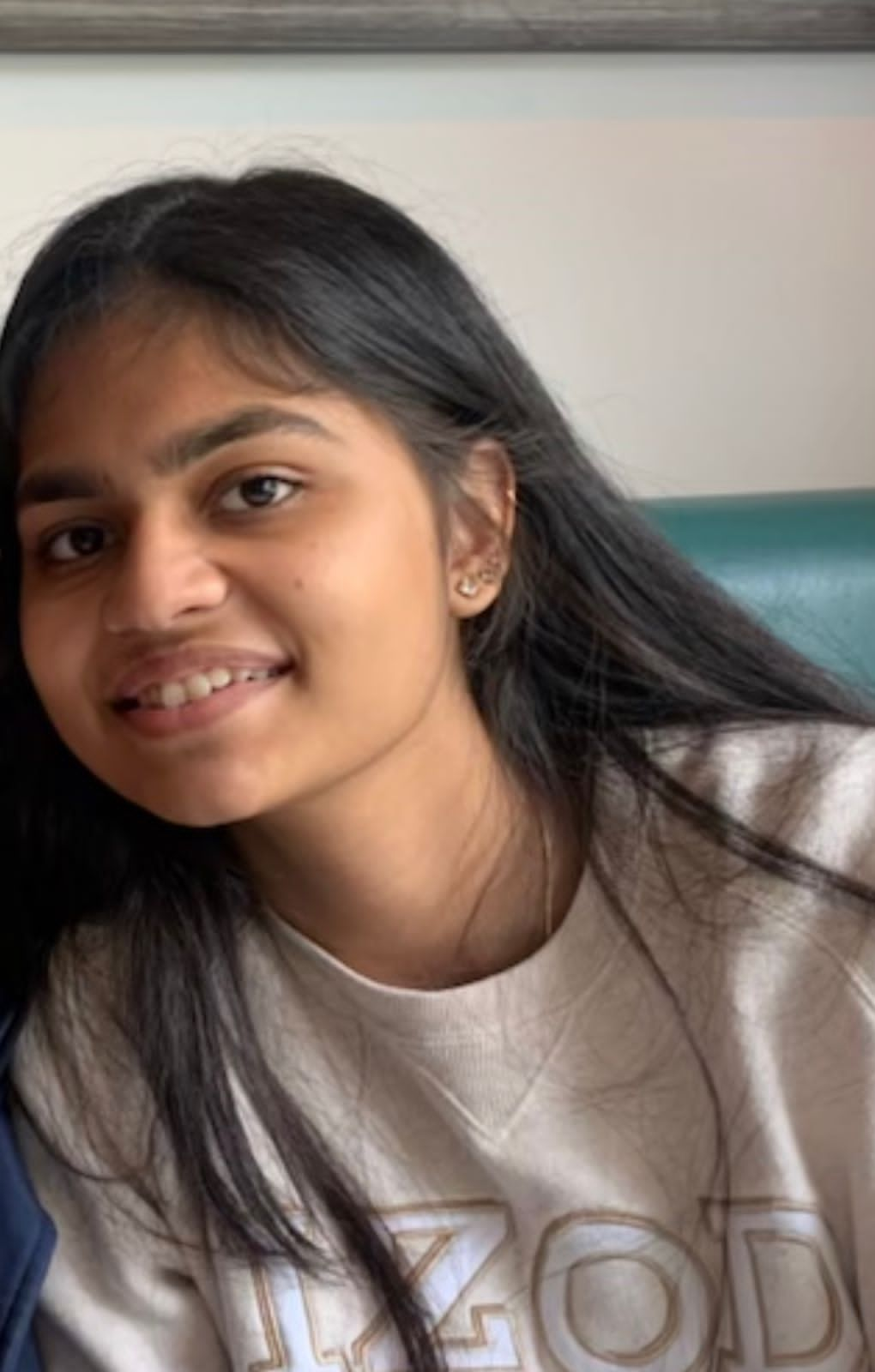 Aadya Tayal
PC Educare was really helpful and I learnt a lot during my process of applying to various colleges because of them. They provided me with information about different stages of the applications, guided me on my essays and helped me with preparation for my IELTS exam. Overall, the experience was brilliant and I am grateful for all the assistance and support they gave me.
Ananya Agarwal
PC Educare is a great institution lead by Abha Ma'am. She is definitely very experienced, very supportive, and very helpful with her guidance, in fact the whole team of the institution is. They excel in teamwork and always motivate students to give their best. Their advice and help in grooming students with their essays and submissions on time is a big help. They are available 24x7 for assistance and take into account the student's likes and interests. They are definitely hands on with their approach and 100 percent involved in helping a student make their career choices.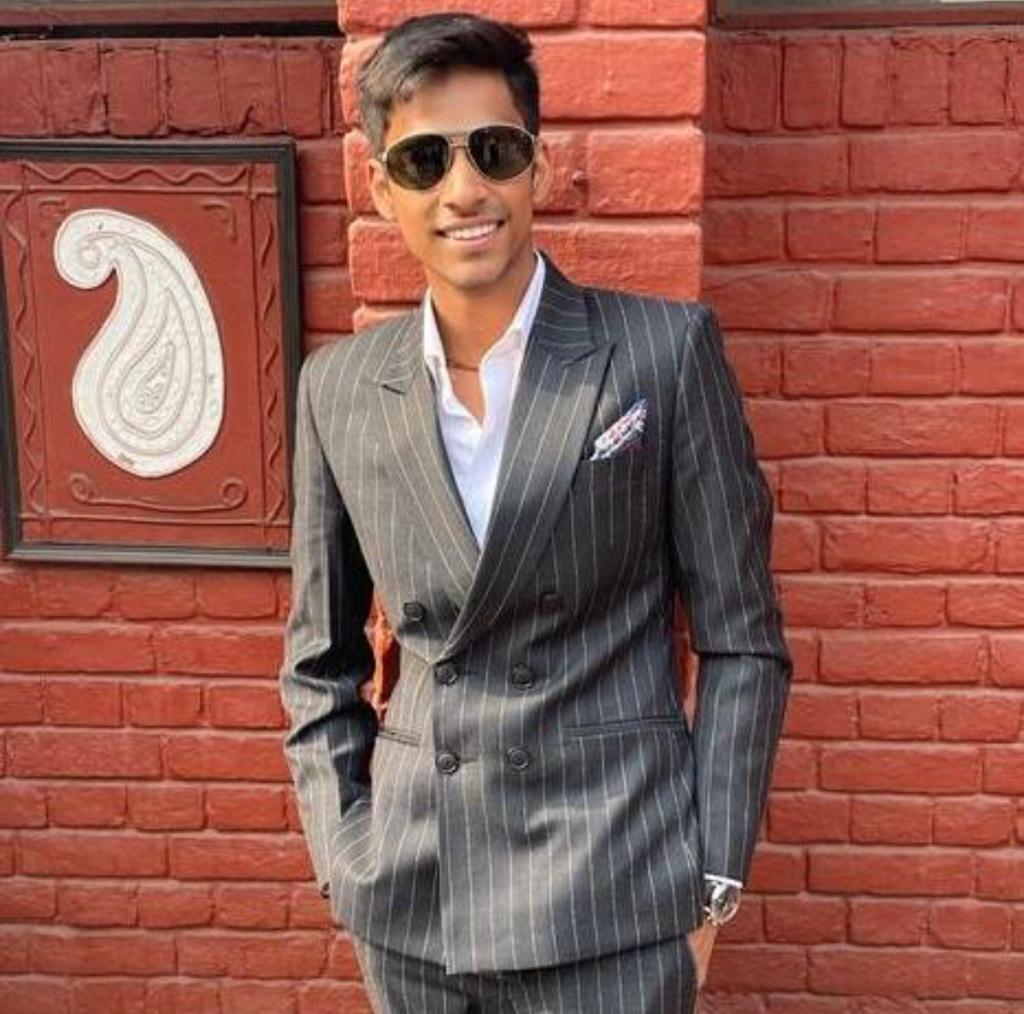 Dhairya Mittal
The counselling process was incredibly thorough, and I felt like every aspect of my application was considered and addressed. The mentors were always available, especially Pranay sir and Ranjit Sir to answer my questions and provide guidance. The team was always one call away. Shweta Ma'am and Annu Ma'am always gave us the priority while scheduling sessions. Special thanks to Abha Ma'am's support. She helped me to navigate not only through the college application process but score decent in SAT as well. PC Educare helped me identify my strengths, develop my application strategy, and provided valuable feedback on my essays and interviews.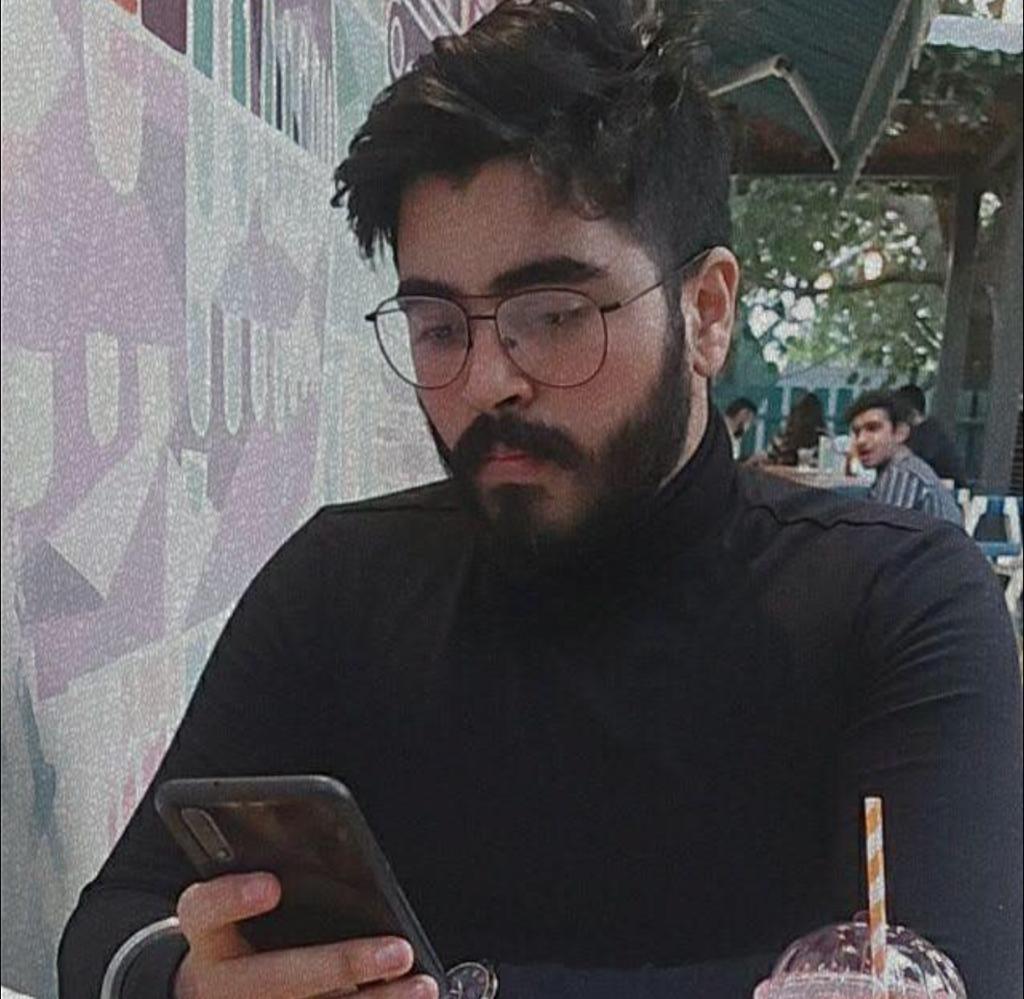 Shiven Sharma
PC educare was one of the best decisions of my life, both professionally and personally. Joining here, it felt like I had found a team of guides which showed me the path to not only a better career, but a better life too. Guidance from Abha ma'am and Pranay sir's ideas and tips would always be some amazing guiding stones. And last but not the least, Shweta ma'am's candid feedback was extremely heartening to me. Thank you PC Educare!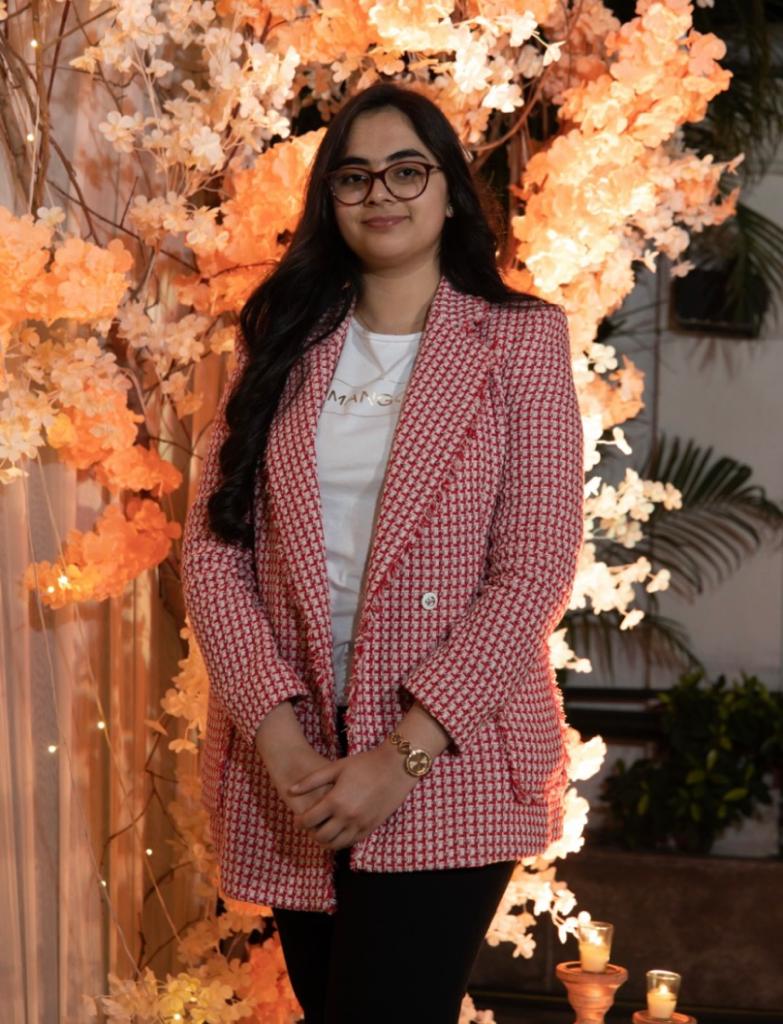 Prachi Madan
Thank you so much PC Educare for being the part of my journey in decoding and exploring my future choices! You not only guided me in choosing the most suitable course but also helped me in selecting my dream university. The one on one zoom video calls with experienced mentors and personal guidance during SAT and IELTS coaching really helped me in paving a correct path for my future.

Devesh Sharma
My experience at PC Educare has been very wonderful till now. It has been two years since I have joined them and I have learnt a lot, in all aspects of building a strong profile. Faculty members have been supportive throughout. The all-time support and motivation of the faculty members has enlightened me throughout this wonderful journey.